The SRU is providing fully-stocked medical bags to clubs as part of its continued support.
The latest club recipient was Rugeley RUFC prior to their Midlands 4 West (North) fixture against Trentham last Saturday (9th October).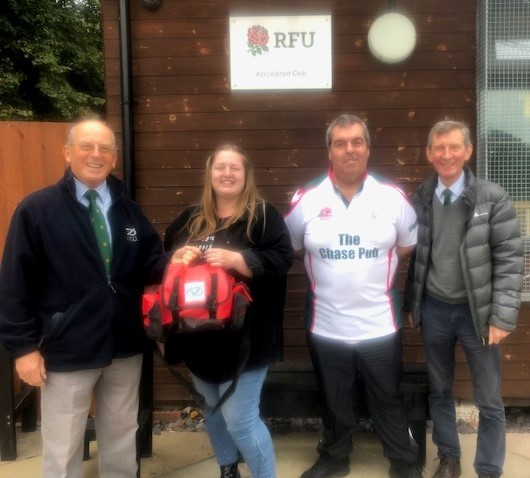 Pictured receiving their medical bag from SRU President Rob Forsyth and SRU VP John McDermott is club First Aider Elise Ainger alongside Ronnie Griffiths.
Each club in the county has been allocated one bag courtesy of the SRU and those clubs which operate a women and/or girls' section receive a second bag.
The bags were obtained by county Rugby Safe Lead and Coaching Society Chair Becky Williams.
If your club has not received its bag yet it will do so shortly.