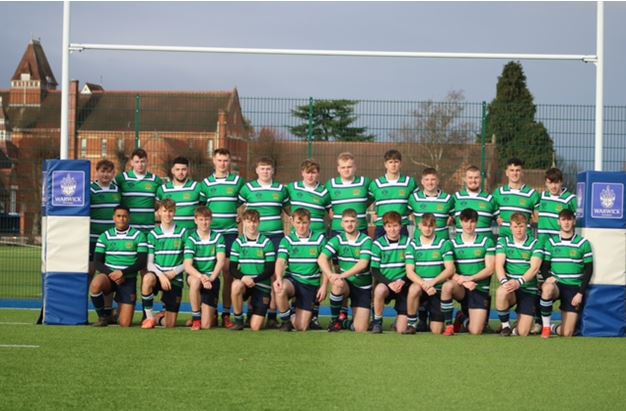 Under 18's 2021
Team Information: 2021/22
Staffordshire U18  Season 2021-2022
Final Assessment Event and Squad Development:
 1st November 2021 Stafford RUFC  1900hrs-2100hrs 
Super Sunday inter Midland games
Training and selection for SS1   Monday 29th November 2021 from 1900 hrs-2100hrs
SS1 December 5th, 2021, at Loughborough University
Training and selection SS2   Monday 13th December 2021 from 1900 hrs-2100hrs
SS2 December 19th, 2021, at Loughborough University
Training and selection SS3   Monday 3rd January 2022 from 1900 hrs-2100hrs
SS3 January 9th, 2022, at Loughborough University 
January 30th, 2022, Midland trials U18
Staffordshire U17  April – May 2022
Management Team
Team Manager
Stephen Eastwood
M: 07850 320368 | E:stephen.eastwood3@btinternet.com
Coaches
Tom Williams – Forwards
Dave Lehman – Forwards
Matt Adderley – Forwards
Simon Jones – Backs
Matthew Weaver – Backs
Midlands Super Sunday 3 9th January 2022 Staffordshire v North Midlands
The third of the U18 Midlands games was a game against North Midlands at Warwick School on Sunday 9th January 2022.
The first half commenced with pressure by North Midlands in Staffs 22 metre, the North Midlands 5 metre scrum resulted in a try after 2 minutes. The next try occurred after 5 minutes when North Midland kicked deep into the 22metre and turned over the ball scoring a converted try. Staffordshire held the pressure for some time but eventually a try was scored at 12 minutes. Staffordshire responded and attacked the North Midlands line, however at the 16 minutes North Midlands broke from their 22 metre and scored a try. Further relentless pressure resulted in converted tries at 20 minutes, 26 minutes and 30 minutes bringing the half time score to 45 points to nil.
The second half started with two tries from North Midlands at 2 min and 10 minute following continued pressure.  At 21 minutes Staffordshire scored an interception try from inside their half, a solo effort by Immanuel Shute whose speed and nimble footwork outwitted the opposition. The try was converted by Connor McCulloch.
North Midlands responded with continuing pressure and scored a further 2 tries at the 25 minutes and 35 minutes. Bringing the second half score to 20 points to 7 points, which represented a closer half than the first half.
The final score was 65 points to 7 points in North Midlands favour.
Staffordshire showed some great improvement in the forward set piece over the first 2 fixtures. The front row and scrum performance was much more stable and the line out performance much better retaining our possession and sometimes winning or disturbing the North Midlands ball.
The main difference between the sides was the speed to the breakdown and committing sufficient numbers to both retain and turnover possession, which in the first half North Midlands were excellent; with good distribution to an excellent back line resulted in the high points difference
In summary a game of Rugby played from start to finish in the true spirit of the game with North Midlands displaying some excellent skills and clearly a very good and together squad, however to Staffordshire's Credit they never lost heart and every player dug in defended and attacked to the best of their ability as a squad and individual.
| | |
| --- | --- |
| 1 | Ollie Platt |
| 2 | Tom Kirby |
| 3 | Alphie O'Brien |
| 4 | John Ball |
| 5 | Louis Rouffet |
| 6 |  Ross Foxley |
| 7 | Alexander McDonald |
| 8 | Ben Dodd |
| 9 |  James Milan |
| 10 | Oliver Rowbery |
| 11 |  Immanuel Shute |
| 12 | Connor McCulloch |
| 13 | Lucas Till |
| 14 | Jay Rosenbach |
| 15 |  Ben Ashmore |
| 16 | Rupert Browning |
| 17 | Harrision Durham |
| 18 | Archie Edwards |
| 19 | Bill Forrester |
| 20 | Tom Dawson |
| 21 | James Christopherson |
| 22 | Joesph Coleman |
| 23 | George Shaw |