East Midlands 10 points and Staffordshire 7 points
The score reflected the game in which both sides defended well, giving limited opportunity for scoring points it was a hard-fought game from start to finish with East Midlands having a good first half and leading at half time 10 to 0 and Staffordshire taking 7 points in the second half.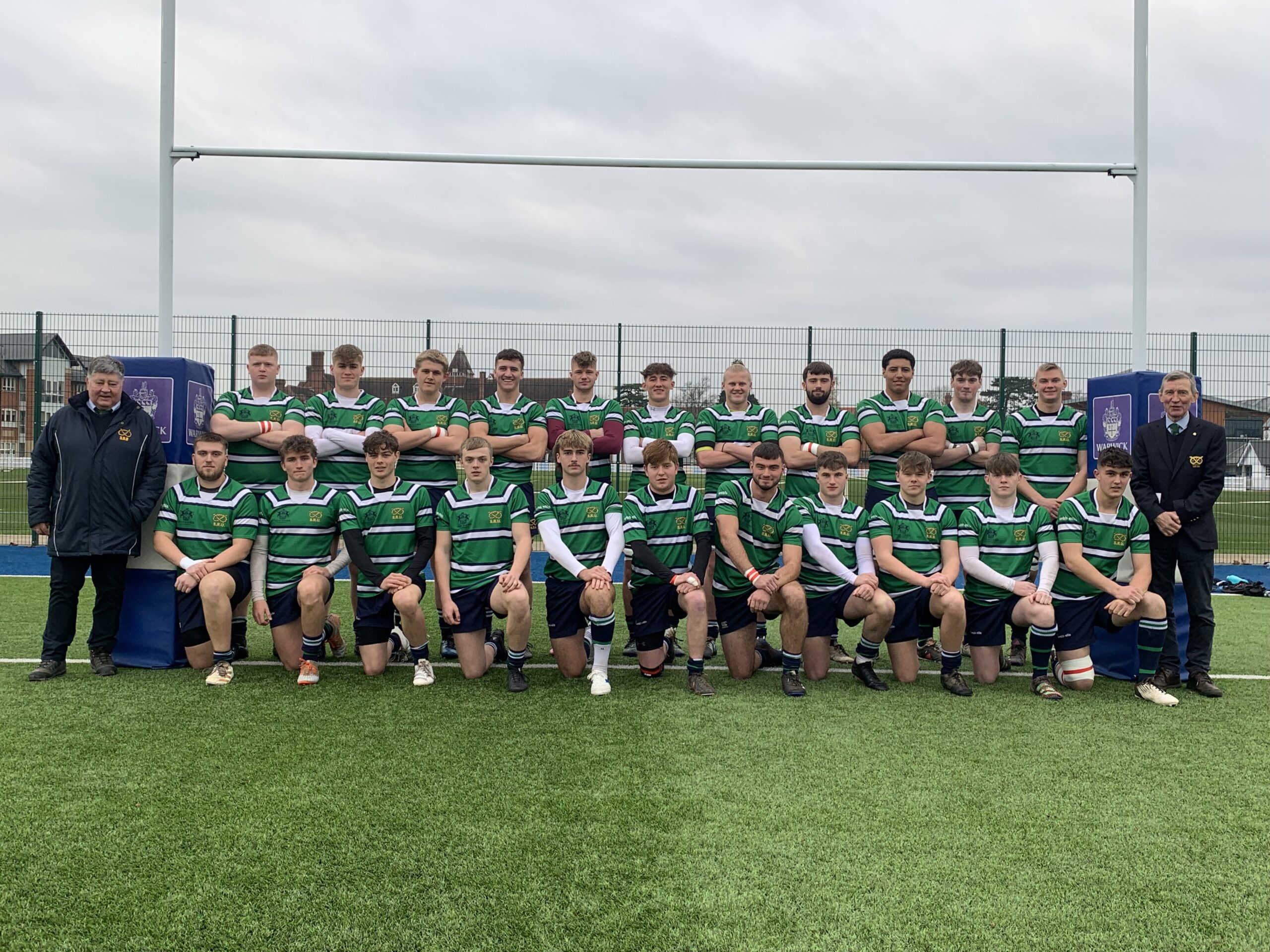 East Midlands attacked from the start and scored a well worked try within the first 4 minutes on the outside left-hand side. Staffordshire never had much possession in the first half and failed to find any field position in the opposition's half. Staffordshire defended exceptionally well for 30 minutes and just before half time East Midlands scored again after spending most of the half on the Staffordshire try line.  Both sides were equally matched, the difference being the decision making by East Midlands was better generating them possession and field position.
The majority of the second half was the reverse, the 8 players who came on having watched the first half, started very well, and kept ball in hand and quickly put several phases together putting pressure on East Midlands, set pieces were much better, more accurate line outs and stable scrums. The result 10 minutes into the second half was a good team try, touched down by scrum half Freddie Guest near to the posts and converted by Cameron Adderley.  Staffordshire had a second opportunity at the 17-minute mark for a try following pressure on the East Midlands line, the team made a decision which lost the potential try and allowed East Midlands back into the Staffordshire half. The remaining 20 minutes East Midlands put pressure on Staffordshire camping in their half of the field, the Staffordshire defence remained resolute until the final whistle.
Staffordshire can take a lot of positives from the game and some learning in terms of game management for the next 2 Midland Fixtures
| | | |
| --- | --- | --- |
| Squad Number: | Name: | Position |
| 1 | Archie Paul | Prop |
| 2 |  Max Coton | Hooker |
| 3 |  Noah Fripp | Prop |
| 4 | Driss Chouhaibi El Imlahi | 2nd row |
| 5 |  Ollie Musk | 2nd row |
| 6 |  Alfie Kingham | Flanker |
| 7 | Dominic Herbert | Flanker |
| 8 | Hayden Mousley | No 8 |
| 9 | Ben Crawford | Scrum half |
| 10 | Cameron Adderley | Fly half |
| 11 | Cameron Summers | Wing |
| 12 |  Joshua Nadin | Centre |
| 13 |  Charlie Hart | Centre |
| 14 | David Turkington | Wing |
| 15 |  Jack Cowgill | Full back |
| 16 | Rupert Browning | Hooker |
| 17 | Harvey Moss | Prop |
| 18 | Lucas Wood | Back row |
| 19 | Jacob Tomkinson | Flanker |
| 20 | Jack Bayes | Back row |
| 21 |   Freddie Guest | Scrum Half |
| 22 | Dominic Hill | Centre |
| 23 | John Carr | Wing |