When the Reverend Andy Simpson laced up his boots, Barton second team were playing for the first time in five seasons. He had been at a social function at the Staffordshire club some weeks earlier sand was included in a Staffordshire League Division 3 fixture away when they took on Cannock 2nds.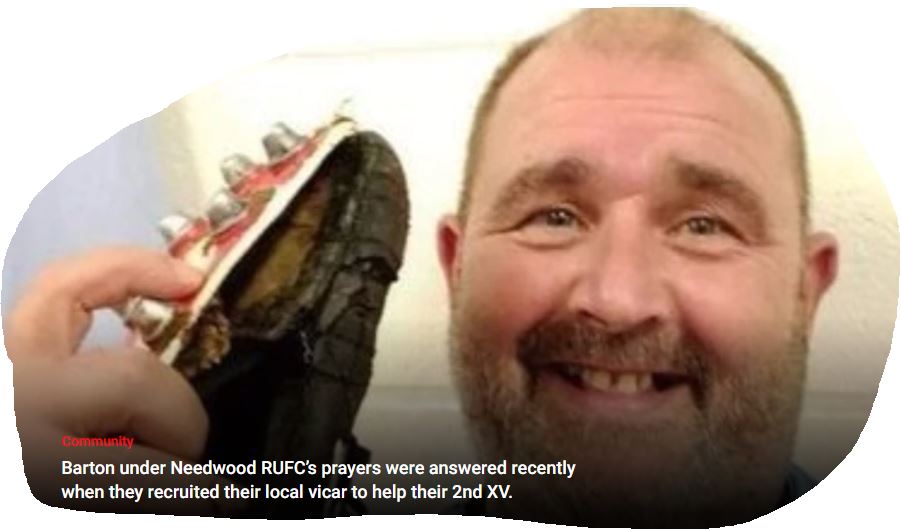 Swapping collar for the team shirt, the rugby playing Reverend literally played out of his boots, his exertions splitting them apart.
The Barton game highlighted a noteworthy return to action for clubs' lower XVs around the county due in no small part to the creation of a Staffs Game On WhatsApp group. It was the brainchild of Rugeley RUFC Hon. Secretary and county Competitions Committee member Martin de Ridder.
It saw clubs coming together to help each other out by providing players to neighbouring sides. As a result, at least four extra fixtures took place which may otherwise have been cancelled.
Given the initial success of the Staffs WhatApp group, Martin plans to continue promoting it throughout the season especially as the feedback from the players was very positive with players happy to get back on the field enjoying a game of rugby irrespective of what team they were representing.