RFU President HH Jeff Blackett and his wife Sally will be paying a visit to Staffordshire a week tomorrow, the 29th October.
The pair of them are celebrating the RFU's 150th Anniversary by walking 150 miles around 15 separate CBs to raise funds for the IPF. The first stage of their walk in Staffs will begin at Burton RUFC's new HQ and end 5 miles later in Alrewas before transferring to Rugeley RUFC for another 5 mile stretch to Little Haywood. Both routes are along canal towpaths.
The full itinerary for the day is on attachment. You are all very welcome to support the visit either by joining Jeff and Sally for some or all of their walk or by donating to the charity. There is a link for donations in the attachment.
More details about the charity walk are available on the England Rugby website in the news section including a short video from Jeff.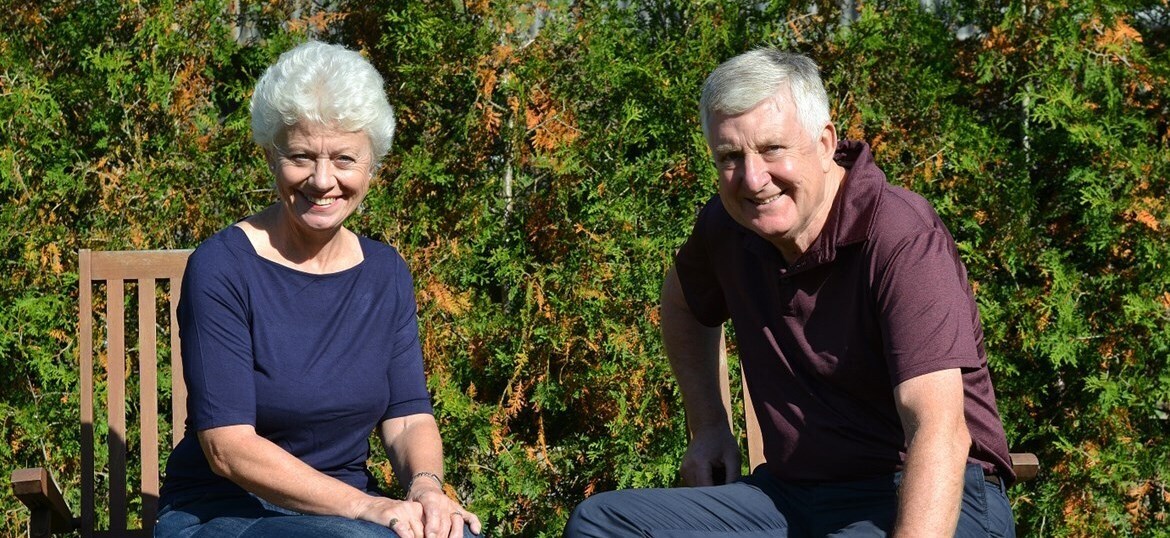 Staffordshire Rugby Union are looking forward to supporting the fundraising effort. The route in Staffordshire starts from Burton Rugby Club at approximately 09.30 on 29th October 2021. The first section of 5 miles will finish at Alrewas from where we will travel by car to Rugeley Rugby Club for lunch at 12.00. We will then leave there at 12.15 and walk along the canal for 5 miles to the end of the Blackett's walk in Staffordshire at Little Haywood.  Members of the local community and other Rugby Clubs are welcome to meet at the clubhouse at Burton Rugby Club at 9.15 or Rugeley Rugby Club at 12.00 if they would like to join the walk. Any donation to the IPF Charity can be made personally to Jeff and Sally at either Rugby Club or on the walk or by the link below.
Robert Forsyth our Staffordshire President said: "We are delighted to support the IPF and are looking forward to sharing rugby stories from across the game and the history of the area that we walk through as we follow the route of the Trent and Mersey Canal with Jeff and Sally. After a tough couple of years for everyone, in all walks of life, it's fantastic from a rugby perspective to have the grassroots game fully up and running again with all formats back on the pitch."
The event will also provide an opportunity for the RFU to thank volunteers in person, on home turf, for their hard work in keeping the game going over the past 18 months.
RFU President HH Jeff Blackett said: "While a global pandemic is not how we wanted to mark our 150th anniversary, it has given us the opportunity to not only look back at the history, but also look to the future of rugby. It has shown the remarkable work our volunteers have done to keep their clubs and communities going. I am visiting as many clubs and CBs as possible to thank them – while taking the opportunity to raise much needed funds for the Injured Players Foundation."
Anyone wishing to support Jeff, Sally and the IPF can do so via this link: Donate here