Midlands v SouthWest
The Midlands U18 side had 3 Staffordshire players all at Prop 2 loose head's  Noah Fripp and Ralph Parr and tighthead Max Coton. They all had very strong games and represented Midlands and Staffordshire extremely well.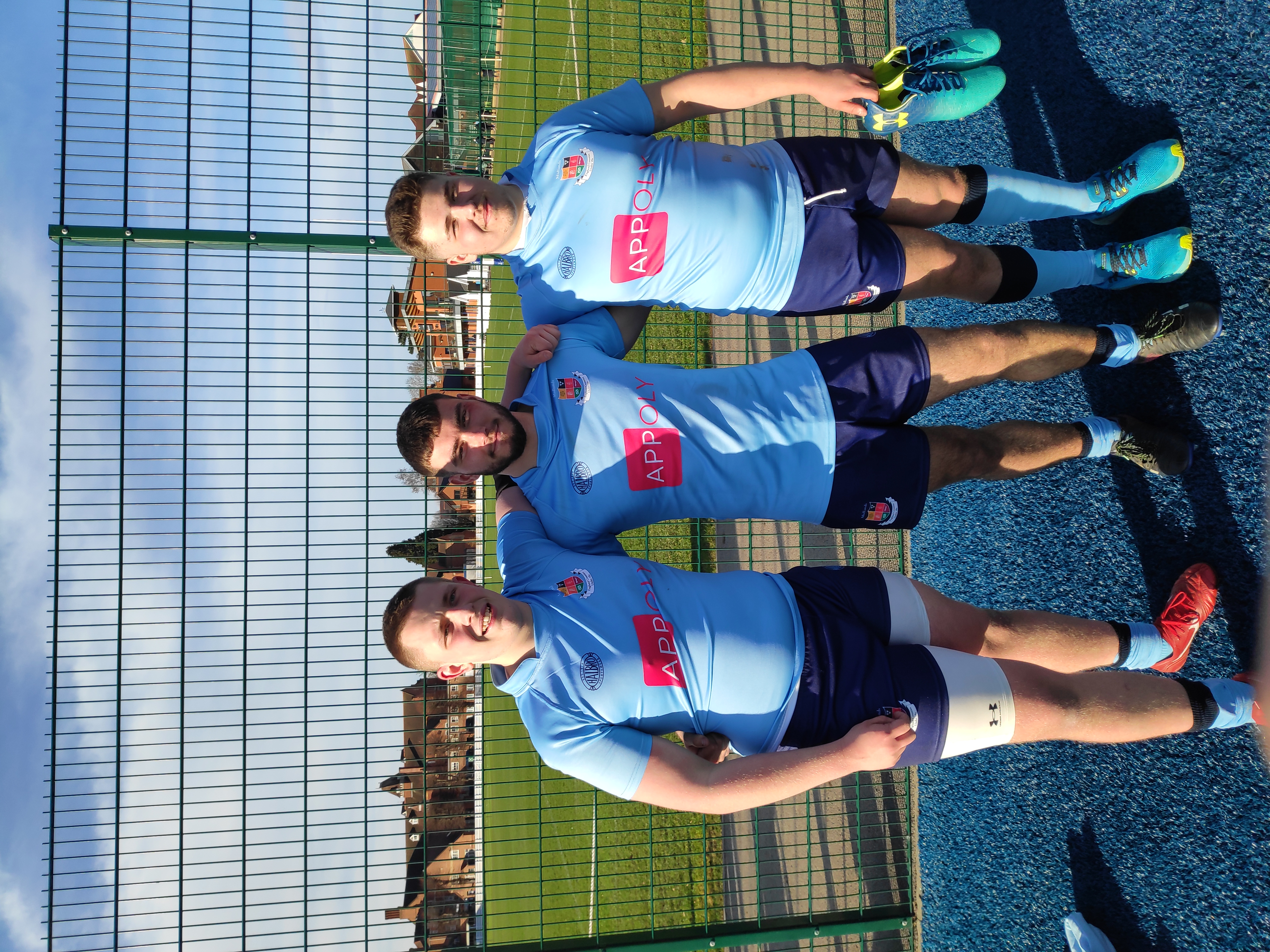 Left to right, Ralph Parr, Noah Fripp and Max Coton
A superb performance by the Midlands squad who prevailed over the Southwest by 31-14.
Trailing 14-7 at half time, the Midlands players performed with an intensity they have probably never previously reached in the second half outscoring the opposition 24 point to zero.
Apart from the restarts, the Southwest were unable to make a single incursion into the Midlands 22, and the final whistle brought the curtain down on a memorable performance.
As The Midlands, we have have the good fortune of working with this group of players over the weekend and credit should be given to you all as the result today serves to highlight the quality of the County set ups leading to us being able to select from such a strong contingent of players.
Next stop is our final fixture of this campaign.
We will play The North at Leicester Forest RFC next Saturday (25/02) with a kick-off at 14:30. It would be great to see you there