Hello, my name is Jim Davies, and I am very pleased to have been appointed to the post of Transition Liaison Officer.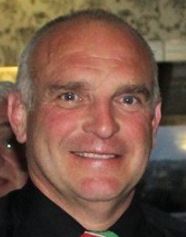 Having been involved with Staffordshire as assistant coach in an U20's final, and having had the privilege of representing the CB at Twickenham at a senior final and coaching Burntwood to promotion.
I understand the importance of keeping young talent playing. I see my role as the connection between Leicester Tigers developing player pathway and Staffordshire to make our sides stronger and not to lose players/ talent from the game.
Hopefully, this will assist with players transitioning into the DPP and back into the U18s & U20s and then the senior side and back to clubs.
This will provide an alternative pathway for players within Staffordshire, Midlands and possibly beyond.